LNG cryogenic tank
Release time:2019-03-26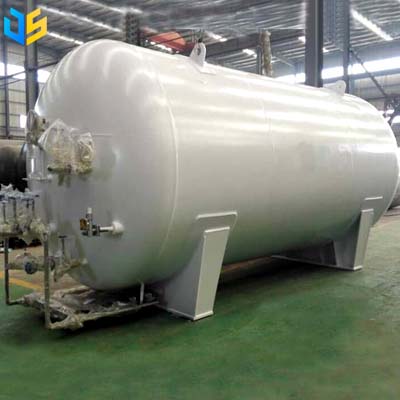 Description:
The LNG cryogenic storage tank is made of double-layered cylindrical structure, the inner cylinder and its piping are made of stainless steel S30408, the outer casing is made of alloy steel Q245R, the interlayer is filled with expanded perlite (also known as pearl sand) and the specially treated adsorbent is set at the same time. It is pumped to a high vacuum (0.5 to 6 Pa) and has a capacity of 200 m3 or less. The working pressure is high (the working pressure of the two storage tanks in the four workshops is 2.0 Mpa), and there is a gasifier outside the tank, which can make the pressure boost in the tank easy to charge, and can directly send the pressure gas. According to the application, it can be divided into fixed type and transport type. The fixed type is mainly used for the storage of cryogenic liquid. It is installed at the place of production, use point or supply station of cryogenic liquid. The transport type transports low temperature liquid from the production place or supply station. The point of use, often in the form of land transport, water transport, etc., they are called tank trucks, trailers and tankers. There are two types of installation: vertical (L) and horizontal (W).
Features:
Insulation method: powder insulation
Working pressure: 0.2-3.0MPa
Effective volume: 5M3-200M3
Design temperature: -196 ° C -50 ° C
Filling rate: 95%
Advantages: Vacuum powder insulation, compact structure, low daily evaporation rate, small floor space, centralized control, safe and reliable, convenient operation and maintenance.
Usage:
LNG is the abbreviation of English Liquefied Natural Gas, which is a kind of clean fuel. LNG uses ultra-low temperature freezing technology to make natural gas into a liquid state (approximately 600 times smaller volume), using ultra-low temperature cold storage tanks, and transporting natural gas over long distances by means of automobiles, trains, ships, etc., and then storing and regasifying LNG through ultra-low temperature cold storage tanks. Compared with the CNG method, the gas supply mode has higher transportation efficiency, stronger safety and reliability, and can better solve the problem of urban natural gas source. Its versatility is as follows: one is used as the peak load and accident peaking of urban pipeline network gas supply; the other is used as the main gas source for pipeline gas supply in large and medium cities; the third is used as the gas source for gasification of LNG community; Used as fuel for car refueling; fifth is used as aircraft fuel; sixth is distributed energy system.
Application scenario: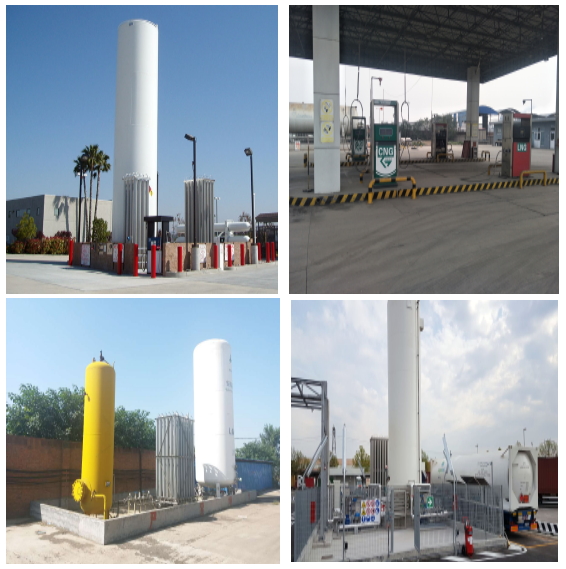 Specifications: