Cryogenic pump
Release time:2019-03-26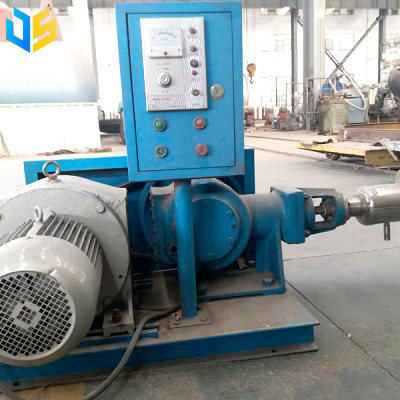 Cryogenic pump:
Cryogenic liquid pump (cryogenic pump) is used in petroleum, air separation and chemical equipment to transport cryogenic liquid (such as liquid oxygen, liquid nitrogen, liquid argon, liquid hydrocarbon and liquefied natural gas, etc.) special pump.
Its purpose is to transport cryogenic liquids from low-pressure to high-pressure places.
With the development of air separation technology, cryogenic liquids have been widely used and developed.
Its function in air separation equipment is as follows: used for liquid circulation;
Or the liquid is extracted from the storage tank and pressed into the vaporizer, which is then vaporized and sent to the user.
Since the medium of cryogenic liquid pump is cryogenic liquid, the medium should be kept at low temperature in the process of transmission. If more heat is absorbed from the pump, a large amount of cryogenic liquid in the pump will vaporize and produce gas, thus affecting the work of the pump.
Therefore, cryogenic pump in the structure, materials, installation and operation of its special requirements, in order to achieve the cryogenic liquid delivery requirements.
According to the different working principles, cryogenic pump is mainly divided into reciprocating and centrifugal two types.
Technical parameter:
Flow rate: 15-75l /h, 30-80l /h, 50-300l /h,
100-450l /h, 200-600l /h, 400-800l /h, 1000-2000l /h
Type a: horizontal, single cylinder, piston pump
Maximum outlet pressure: 20 Mpa, 16.5 Mpa, 5 Mpa, 3 Mpa
Minimum inlet pressure: 0.02mpa
Maximum inlet pressure: 0.8mpa
Input power: 318V, 3-phase, 50HZ
P.M. : 600-1250r.p.m
Motor power: 5.5kw, 7.5kw