Filling line
Release time:2019-03-26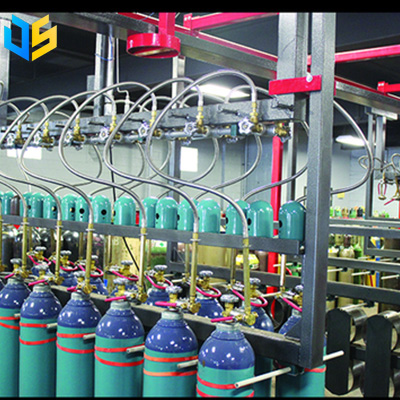 Filling line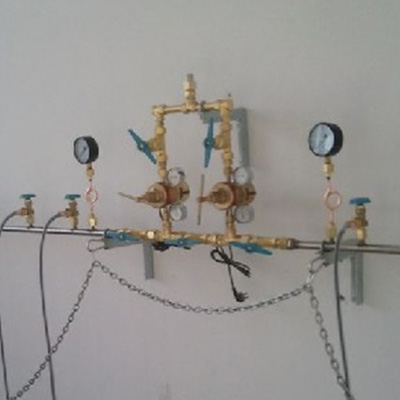 Description:
The oxygen platform is used as a filling device for filling oxygen cylinders. It is mounted on the explosion proof wall in the filling room with a fixed bracket and consists of left and right collector tubes.
There are two high pressure valves connected in the middle, and the entire oxygen platform is divided into two groups. Each group is composed of a considerable number of oxygen partial valves and a vent valve, and a considerable number of oxygen cylinders can be filled each time, so that the two groups can take turns to work.
Pressure gauge in the middle, safety valve to ensure safe and feasible.
The lower part of the collector is equipped with an air water separator to separate the water in the oxygen and purify the purity of oxygen before filling the bottle.
The backchain preventer is used to hold the oxygen bottle in place.
The relationship between oxygen pressure and temperature:
Oxygen filling pressure is 20 ℃ as standard, such as filling bottles of oxygen bottles when temperature changes, so pump luxury also changed accordingly, its relative situation according to the theoretical calculation is as follows: